IN PICTURES: THE DOORS AND JEFFERSON AIRPLANE AT THE ROUNDHOUSE
One of the most memorable gigs at the Roundhouse was The Doors and Jefferson Airplane, playing on 6 and 7 September 1968. These dates were some of only a handful of UK shows The Doors performed and they have gone down in history as a landmark moment. Joss Mullinger was there with there with her camera to tell the tale.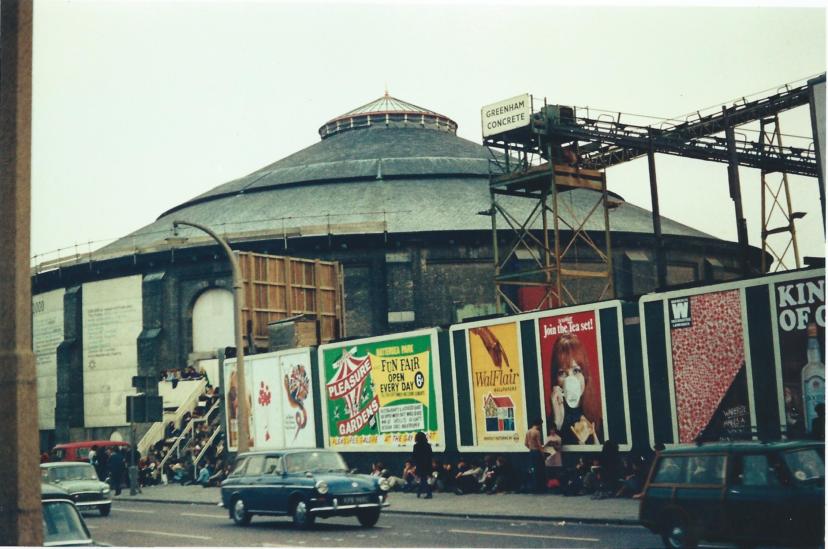 I had two cameras but only a few frames of film, couldn't afford much then! The colour images are on 35mm daytime film hence the under-exposures, whilst the black & white are from 1&1/2 inch square negatives taken with flash or the bright (first set) stage lighting. In those days the camera flash-gun used single-use throwaway bulbs!  The cameras were an old Russian 'ZENIT-3M' 35mm and a simple Kodak 127 camera.
Read Joss' account of the gig.